If you want to complete a Master in Public Policy (MPP) degree, then you must be interested in getting into the heart of policy development. We live in times that are challenging both environmentally and economically, and an MPP degree can enable you to change the world. You will learn how to evaluate situations with an out of the box perspective through quantitative and qualitative research methods. You will learn to understand what the issues in public policy are and use your excellent analytical and problem solving skills to address these problems. You will also learn how to become a strong team worker, have excellent numerical skills, be a great communicator, and know how to use information technology.
What Is Public Policy?
<!- mfunc feat_school ->
Featured Programs:
Sponsored School(s)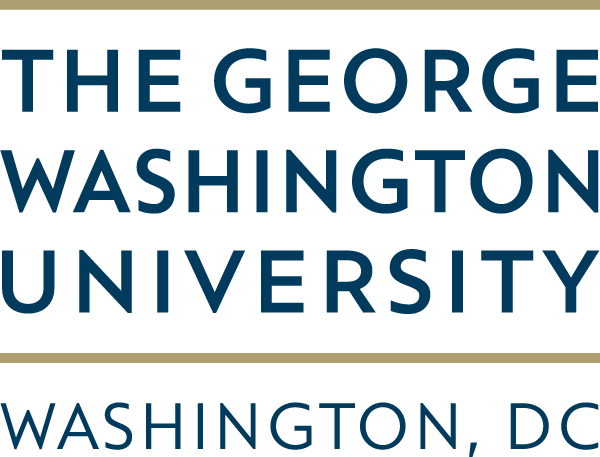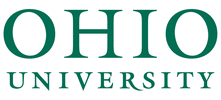 <!- /mfunc feat_school ->
Public policy is often a part of the curriculum in undergraduate degrees, particularly those with a political emphasis. Essentially, it looks at the processes through which different regulations and policies that will affect the public in general are created, developed, and enforced.
What Is the Master in Public Policy?
The MPP degree program will usually be two years in length, although some schools now offer accelerated programs, meaning you can complete them within 12 and 18 months. There is a large overlap with the curriculum of the Master of Public Administration (MPA) degree program because both have an emphasis on public administration. As a result, the MPP degree is also often offered as a dual degree, which is the MPP/MPA. During the program, you will learn how to use quantitative and qualitative data to perform public policy research. Each module usually has to be completed through written assignments and/or group projects.
To be accepted to an MPP program, you will need to already hold a relevant undergraduate degree. Relevant areas include business, economics, and politics, for instance. Some schools now accept those who have sufficient relevant work experience into their program.
Specializations
Within the field of public policy, there are a number of different possible specializations. Not every school offers every specialization, however, so it is important that you do your research. Possible specializations within the MPP degree include:
Environmental policy, where you focus on improving the quality and health of people, while at the same time safeguarding human well-being and economic prosperity
Energy policy, where you focus on the impact of current energy systems and developing energy systems have on society, energy security, economic wellbeing, energy access, and environmental protection
Health policy, where you learn about the different organizations that are linked to various public health initiatives, learning about their history and current work. You will learn how you can evaluate economic, moral, operational, and social issues. Additionally, you will gain strong statistical skills that enable you to analyze and evaluate large sets of data.
<!- mfunc search_btn -> <!- /mfunc search_btn ->
Urban policy, where you learn about the impact of public policies on urban areas, both globally and nationally. You will look at issues, such as community safety, crime, sustainable housing development, urban regeneration, and more. You will learn to anticipate future urban challenges and develop ideas to handle those.
Economic policy, where you learn about International Political Economy (IPE), key economic arguments, concepts, and methods that relate to how public policy is implemented. These include understanding how economic stability should be a social objective. You can take further sub-specializations within this degree, including uncertainty and risk, public finance, economics of public enterprises, public service reform, poverty, and so on.
Education policy, where you will focus on ways to improve education across the world. You will learn about the political and social discourse behind improving global education, while also looking at how social class, race, inequalities, gender, and other factors relate to policy.
There are other possible specializations, although they are less commonly offered. These include comparative politics, new security challenges, public management, international intuitions and regimes, strategic planning, human rights, and international development policy.
Careers in Public Policy
Once you complete your MPP degree, there are a number of interesting career opportunities open to you. You may, for instance, work within governmental organizations and the public sector. Meanwhile, there are also lots of opportunities within non-profit organizations and even the private sector. You will have the same skills as most business graduates have, such as management and quantitative reasoning, but you will be able to apply those specifically to social issues. Some of the most popular jobs for MPP degree holders include:
Local government officer – ensures that government policies and procedures perform and progress properly, while also focusing on efficient delivery and provision. The environment within local government is incredibly wide and you can look forward to excellent career progression and professional development. The role will be very varied and you may be able to specialize in areas such as recreation, leisure, environment, or education.
Policy advisor or government social research officer – you contribute to research and commission it, in order to analyze different government policies. In so doing, you will help ministers and politicians make sure that their existing policies are properly evaluated, and help them to create new one. This is a very busy role in which you will have to work with a variety of other specialists such as operational researchers and statisticians.
<!- mfunc search_btn -> <!- /mfunc search_btn ->
Civil service administrator – a very wide role that is hard to define because it depends on which specific service you are working in. You may, for instance, manage staff, write reports, submit and debate ideas, work with the public, conduct research, prepare policy proposals, and more.
Diplomat or foreign affairs office – you protect the interests of your country, often abroad, representing it to the world. You will often focus on areas such as terrorism and climate change. This role is particularly suitable for those who speak multiple languages. You could also work as a policy officer within diplomatic affairs. This means that you will create policies on financial, commercial, and governmental matters. Doing so includes writing reports on various complex negotiations, as well as briefing ministers, and more. While your focus and specialization will be in policy work, you will also have to speak with the public and the press, as well as complete administrative work.
Social researcher – you will be responsible for the design, management, and running of a research projects in social issues. These include things like crime and education, unemployment, and so on. Usually, you will have to work with a lot of different IT and computer programs and you must be highly proficient in qualitative and quantitative research skills, which your MPP program will have strongly focused on.
There are numerous other positions that you can take on with an MPP degree, including humanitarian and charity work. In this case, you will work with charity organizations or non-profit. Jobs here include political speech writers, outreach consultants, education administrators, and trade officers. It is a wide and varied degree program that leads to equally wide and varied career options for those who graduate.