Infectious disease degree programs focus on training professionals to study different infectious diseases and their effect on the populations who acquire them. Professionals specializing in infectious disease focus on the agents, hosts, and any environmental factors that may contribute to the spreading of disease in order to help populations around the globe to maintain their health and effectively beat these diseases.
The work done by these professionals helps countless people to live better lives, making this one career choice that is particularly rewarding. Infectious disease careers can be carried out on a local or global scale and professionals may find themselves working in private, public, or non-profit sectors.
<!- mfunc feat_school ->
Featured Programs:
Sponsored School(s)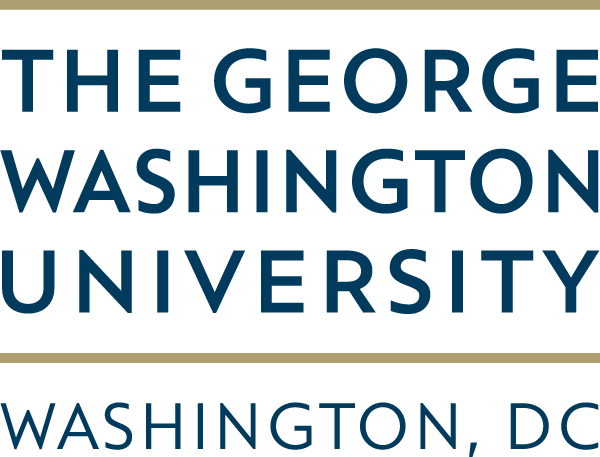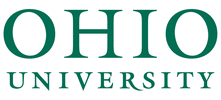 <!- /mfunc feat_school ->
Featured MPH Programs for Infectious Disease
Prospective students looking to obtain a degree in infectious disease should investigate these top 5 schools and programs:
#1 Harvard School of Public Health
Doctor of Philosophy in Biological Sciences in Public Health (Immunology and Infectious Diseases)
Summary
This graduate program allows those who already hold a public health related degree to advance their education in the field of immunology and infectious disease, providing them a better overall understanding of the health related issues facing populations around the world today. This program offered by Harvard School of Public Health uses state of the art scientific technology to prepare students for the real world situations they are expected to face while carrying out their professional careers in the field.
Tuition
Those enrolled in this program can expect to pay around $38,800 per year in tuition during the course of this two-year program.
#2 University of Nebraska Medical Center College of Public Health
Certificate in Infectious Disease Epidemiology
Summary
University of Nebraska Medical Center's College of Public Health offers this non-degree certificate program to students who wish to gain further education in the specialized field of infectious disease and epidemiology. This certificate program is ideal for those who already hold a degree in public health or a related field and would like to delve further into the world of infectious diseases on a global or local scale.
This certificate course is comprised of 18 credit hours that can be completed in as little as 1 year if a student chooses to study full-time. For part-time students, this certificate can be obtained in as much as 3 years, however this can be lessened with greater study time. The program includes 9 core credit hours as well as 9 elective credit hours to allow students to pursue specialized interests within the field.
Tuition
Tuition into this program costs around $373 per credit hour for Nebraska residents and $881 per credit hour to non-residents.
#3 Drexel University College of Medicine
Master of Science in Infectious Disease
Summary
This master of science program offered by Drexel University's College of Medicine focuses on different aspects of research including:
Basic
Translational
Clinical
This allows graduates to be able to effectively study infectious diseases from a variety of different angles and in a variety of different settings, allowing these students to become leaders in the field of infectious disease research.
A comprehensive internship package is included in this 2 year master's degree program, and although short this program is also designed to be flexible to today's working professionals.
Tuition
The tuition for this program is around $1,284 per credit hour at the school.
<!- mfunc search_btn -> <!- /mfunc search_btn ->
#4 University of Pittsburgh Pitt Public Health
Infectious Diseases Graduate Programs
Summary
University of Pittsburgh's Pitt Public Health is one of the only graduate schools in the nation with a department reserved specifically for the study of infectious diseases. This allows this school to the one of the best in the nation in terms of state of the art technology and study resources available to students who wish to partake in one of their graduate programs specializing in infectious disease, and those with a previous public health degree may find that these programs aid you in better protecting the health of the public.
Both doctor of philosophy and master of science degrees that specialize in infectious disease are available through the school.
Tuition
Students who are residents of Pennsylvania can expect to pay around $23,408 per year for a graduate degree at the school, while out of state students will pay around $38,356.
#5 The University of Georgia
Infectious Diseases PhD
Summary
The University of Georgia offers graduate courses for those looking to obtain their PhD in infectious diseases, and students are able to use state of the art research and learning tools to build their knowledge in all aspects of infectious disease prevention and solutions. This program also focuses on animal to human infectious diseases and how they impact different populations around the globe.
Tuition
In state students will pay a tuition of $332 per credit hour while out of state students will pay around $937 per credit hour.
Selection Criteria for Infectious Disease Degree Programs
Accreditation
The quality of any public health program rests on the academic standards of the department that offers it. The qualifications of the faculty, the research and reference resources available, the subjects covered in the curriculum, the standards for administrative support and evaluation… these are all aspects of your degree program that you really want to know are nailed down.
That's why accreditation from the Council on Education for Public Health (CEPH) is a crucial criteria behind the schools on this list. As the speciality accreditation agency for public health programs recognized by the U.S. Department of Educationsince 1974, CEPH evaluates public health programs according to the unique demands and core competencies required for public health service. Accreditation is so important that it is a requirement in order to sit for the major professional certification exam, the CPH (Certified in Public Health) from NBPHE (National Board of Public Health Examiners).
Flexibility
We didn't limit ourselves to a particular degree level, although most of these schools offer multiple types of degrees the deal with infectious disease. Instead, we picked to top program at each to address the topic. Whether you're in need of a full-blown PhD in infectious disease research or just need a quick certificate in epidemiology to brush up on your graduate work, you'll find the right options here.
Faculty
Although the CEPH accreditation process covers the basic skills and qualifications that a public health program must require of faculty, there's plenty of room above that baseline for schools to distinguish themselves. There's no question that it's a field that has rock stars… professors like Minnesota's Ancel Keys, who launched the revolutionary Seven Countries Study, or James Harlan Steele of UT, widely considered to be the father of veterinary public health.
And while not every school has a faculty that reaches those heights, there are many that have instructors who are highly respected in the field. We sought out programs who have faculty with genuine on-the-ground experience and expertise in the field who are active in making important contributions in both research and practice.
Cost
Although cost was not our primary consideration in developing this top picks list, it's always something to look at when considering what school to pick. So while we chose only schools that are the very best in the field, we let you know what the costs will look like so you can choose something that is not only excellent, but affordable.
<!- mfunc search_btn -> <!- /mfunc search_btn ->
Reputation
The top schools in public health don't hide their light under a bushel; usually we're not the only ones who have figured out they belong on lists like this. We consider the opinions of other popular third-party rankings, such as those from The Princeton Review, U.S. News & World Report, or the Economist. Chances are good that a school we've found at the top of the spectrum has also been well-reviewed by one or more of them.
Facilities
Lab facilities are crucial when studying the effects and mechanisms of infectious diseases… both with the right controls and lab practices to ensure your safety, and with the most advanced equipment to slice and dice the vectors and agents that are involved in disease transmission. These schools have some of the most advanced labs and best access to tools and materials for investigating infectious diseases.
All schools shown here have been contacted and informed of their inclusion on this list. Schools that do not wish to be featured are immediately removed. School names are the registered trademarks of their original owners. The use of any trade name or trademark does not imply any association with the school.