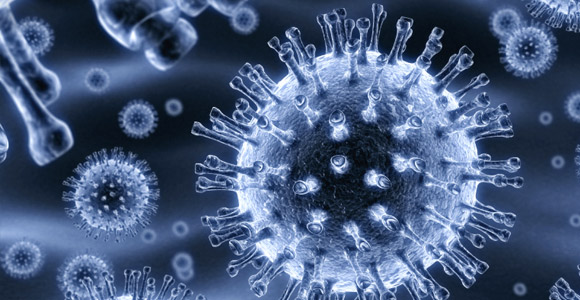 Virology is the study of viruses – submicroscopic, parasitic particles of genetic material contained in a protein coat – and virus-like agents. Wikipedia
<!- mfunc feat_school ->
Featured Programs:
Sponsored School(s)
<!- /mfunc feat_school ->
Scientists who train as virologists play a very important role in public health, including in conducting epidemiology and making sound health policies at the national, state and local levels.
This will become even more prominent in the coming years, as government budgets focus more of their resources on the prevention of disease before it strikes, rather than dealing with the issue after people are unwell. This focus on preventive health is what is driving demand for more public health professionals of all kinds, including those trained in virology.
Virologists usually are some of the best trained public health professionals, with most in this field earning at least a bachelor's degree in a science, and then a master's in public health, or MPH, in addition to a Ph.D. in some cases.
Some of the best reasons to consider a virology career include the following:
#1 Strong Job Demand
There is high demand for many types of public health professionals. For example, the Bureau of Labor Statistics (BLS) finds that there will be a 10% increase in demand for epidemiologists trained in areas such as virology, by 2022. In the field of environmental science, specialists will experience a 15% increase in job demand in the same period. And microbiologists will see a 7% increase in job demand.
Virologists who are well trained in statistics also should see excellent job demand, with a huge 27% increase in jobs for statisticians by 2022.
#2 Strong Salaries
Public health professionals with a lot of training in virology will find that their starting salaries will be quite high, especially if you earn a master's degree in public health with a focus on virology. For instance, BLS reports the following median salaries in related public health fields:
Statisticians: $75,560, with statisticians in the federal government earning over $97,000.

Microbiologists: $66,260, with the top 10% earning over $117,000.

Environmental Scientists: $63,570, with the top 10% earning more than $109,000.

Epidemiologists: $65,200, with top pay going to scientists in R&D for physical, engineering and life sciences organizations.
<!- mfunc search_btn -> <!- /mfunc search_btn ->
#3 Research
For those who get an idea of what a virologist is from television or film, you may have a skewed notion of the work day of a virologist. Actually, most of the work in this field is serious laboratory research, which is what draws so many people to this exciting field.
Some of the hottest areas of research in virology today include:
Emerging viruses, such as Ebola, Sin Nombre and SARS. These have only recently been discovered, and are the focus of a tremendous amount of fascinating research.

Viral pathogenesis, which looks at how viruses cause disease. Much of the research here involves using animal studies, and also use information from host and viral genomes to determine viral virulence.

Plant virology, which is the study of viruses and how they affect plants. These infections can have a terrible impact on agriculture in developing nations.
This type of exciting, potentially life-changing public health research is a huge draw to the field of virology.
#4 Job Security
Much of the work in the public health field involves working for or with government agencies. Those who work for the government often have a high degree of job security, with very good pay for highly trained scientists. For instance, an environmental scientist with training in virology can earn as much as $95,000 from the US government, while working as a consultant for a company in this field brings a salary of $64,900
<!- mfunc search_btn -> <!- /mfunc search_btn ->
When you put these four reasons together, virology is a very exciting, challenging and rewarding career path, something anyone interested in public health should consider.